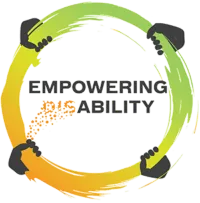 The Empowering Ability Podcast and Blog are made possible entirely by you, the support of listeners and readers.
Thank you for considering a contribution to this work with a subscription! (*Note: As of June 16th 2019 I am no longer to offer podcast subscribers free access to paid content.)
BRONZE
$ 4 / Month
Any support at all helps to create this content
SUBSCRIBE
GOLD
$ 7 / Month
Most popular subscription option!
You value this content like a book or magazine
SUBSCRIBE
PLATINUM
$ 15 / Month
You are invested the most in learning and growing from this content.
You value this content as much or more than a book or magazine.
SUBSCRIBE
ORGANIZATION
$37 / Month
Educate your team by sharing this content.
Share to inspire your social media network followers.
Contact for other payment options.
SUBSCRIBE
EMPOWERING ABILITY REVIEWS
Wow, what a great and growing resource!!!
"There is a huge range of material here. It's fresh, original and so relevant to the world we are navigating today. Whether you have a disability, are a parent, sibling, advocate, service designer or provider, strategist or thought leader there's something here for everyone. Please keep it coming!"
– Adelec
Recommended to listen to and reflect!
"I highly recommend this podcast series. I have downloaded them all and am taking them on long distance flights… well if I can hold out long enough till my next travels!! I have listened to a few of them and found them so interesting that I have already shared them with my team for their professional development. Thank you very much Eric for the rich material you collate and the way you weave your personal experience with each new contributor – unique and powerful!!"
-Dr. Annick Janson, Ed.Psychologist
Incredible Resource
"Thank you Eric for taking the time to help share these incredible stories and wisdom."
-KitchenerDad